New Looms & Weaving Equipment
Vermont Weaving School is a deal for Schacht, Macomber, Leclerc, Glimakra, Harrisville looms.
I have owned many, many looms in my weaving life and am passionate about helping you find the loom that will be perfect for your body, what you want to weave and your space.  I also frequently have used looms for sale.  Feel free to call or e-mail me to talk more about what your perfect loom might be.
I currently have two brand new four shaft babywolves in stock as well as a used 45″ Leclerc Nilus for sale.
Discount levels vary depending on the manufacturer, but I will always discount looms and accessories as much as I can.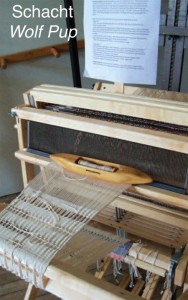 Accessories:
We sell Macomber, Schacht, Leclerc, Glimakra Harrisville and Gowdey accessories….shuttles, reeds, bobbin winders, warping boards among other things.  We also have a good stock of used equipment, books and looms for sale.  Contact us for more information.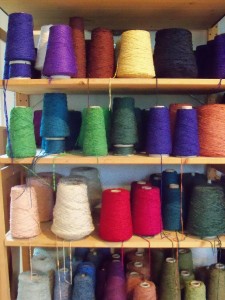 Yarns:
We carry a small selection of yarns: cottons, rayon chenilles, cotolin and wools.  We are a distributor for Harrisville and Brassard and can order anything these companies carry.
Handwovens
Check visit my showroom, find me at a show or visit: www.vermontweaver.com to see Dena's latest work.